Guardian Angel Pictures Guardian Angel Signs
Guardian Angel Pictures Guardian Angel Signs Hearts
Guardian Angel Pictures Guardian Angel Signs : dear Sara Luce, for several months I am experiencing a very difficult and stressful on a personal level and one day, by chance (or maybe not?), I became interested in the presence of the Guardian Angels, so many questions to myself and so I came across in your site, my life has changed, I tried an immediate contact with my Guardian Angel and after a short time their started to get signals as desired, mostly hearts (of which I am attaching a few pictures) and feathers.
The first two hearts of stone I found them one day when I was walking with my son, I thought intensely "My Angel and Angel of my child, if you're here, give me a sign of your presences." It been a while and I found it on the ground precisely the two hearts of stone larger one (mine) and a small one (my son).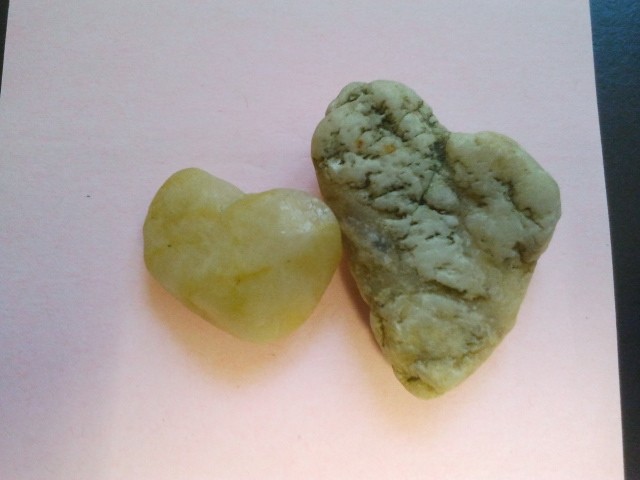 One night, before falling asleep, I heard a very distinct voice in my left ear telling me "I love you more and more" and this voice was so real that I had to open my eyes instinctively. And of course I was alone in the room at that time.
I realized that more I let myself be carried away by my emotions, my Soul, leaving my senses of perception of reality, more I collect the signals that I send my Angel.
I fight daily with the difficulties, the many anxieties that unfortunately, life confronts us but now I have my Angel by side me. But how many times I asked myself "It pure suggestion?"
"Who am I speaking? Speak alone?" "I do not see and can not hear and do not touch anyone .. maybe I'm getting mad?" But then I realized one thing: love. There is no science, there is no single person in the world who has demonstrated a practical level what it is, where it comes from. Exist. And if I feel this wonderful and strong feeling it's means that Someone has endowed us with the Soul of love. And who but Him?
I've always been a person very critical of others, often negative and now I find myself wanting to change. I want to look in the other positivity and love. It's not absolutely easy, but not impossible!
This is my testimony and I hope to write many more. I am attaching pictures of the special hearts.
With love and gratitude,
Guardian Angel Pictures Guardian Angel Signs Hearts was the testimonial of Elisa
Guardian Angel Pictures Guardian Angel Signs Hearts
Guardian Angel Pictures Guardian Angel Signs
www.leparoledegliangeli.com/en The words of the Angels