Hereafter Pictures of Life from Heaven
Hereafter Pictures of Life from Heaven Love that's always with us Afterlife Photo
Hereafter Pictures of Life from Heaven : hello Sara Luce, thank you for everything you do for us from you wonderful Site, and for Faith and Hope you pass onto us, I'd like to share this extraordinary story with you, the image, the photo of my father after his death, a sign of life from Heaven, from hereafter; I'm going to tell you what happened before, every year a dear friend of mine, when he goes on holiday with his girlfriend, he comes back with new lovely sport shoes that you can't buy in our area, this year shortly before he left, I decide to anticipate him, so I asked him to buy me a pair like the ones he would have bought for himself.
We agree that before having bought them, he'd have send me a photo of them to be sure I liked them, a few days after he left, I received a photo with a short text "Gym shoes nowhere to be seen but I'm sending you this photo".
It's a photo of Our Lady which is located in the mountains.
I looked at the photo, honestly speaking, I was puzzled and I wondered why he sent me just that one, then I "felt" that I had to look at that photo carefully, because it would have shown me something interesting; and so in the left hand corner, I clearly saw a man's face.
I was puzzled, but not too surprised, as if I already knew that someone was waiting for me, I looked at that face many times but I didn't seem to recognize it. It wasn't but the following day, while I was still looking at the photo, I got the creeps, I had seen that face by chance a few days before on a photo. I found that photo of my father, when he wasn't thirty yet, and I was out of words. La similarity of that face with my father's when he was young was striking.
My father died suddenly last December. Leaving all of us, his relatives, in an inhuman grief, do you remember I wrote to you then, and you replied that after some short time my father would have found a way to show his presence?.
I think that he wanted to let us all know that he has never left us, now more than ever, he's near us and he helps us with our difficulties.
The thing that surprised me was noticing that he decided to appear, not looking as a sixty-year-old man that he was when he died, but looking as a young man, in his full physical vigor, so I understood that as soon as we become light, we let our Soul free itself in its beauty, unloading our burdens, and the weight of this mortal body, that grows old, it wears out and goes on becoming inefficient, life that await us "over there" is a full life, a total one, an unending youth, stuck in an instance of eternal bliss.
This is the photo my friend sent me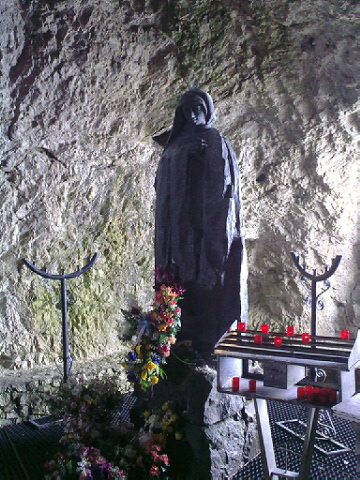 This is the detail of the box where the face appears (looking at the monitor on the top left hand side of the original photo)

This is my dad's face in the prime of his youth (please note his tuft of hair)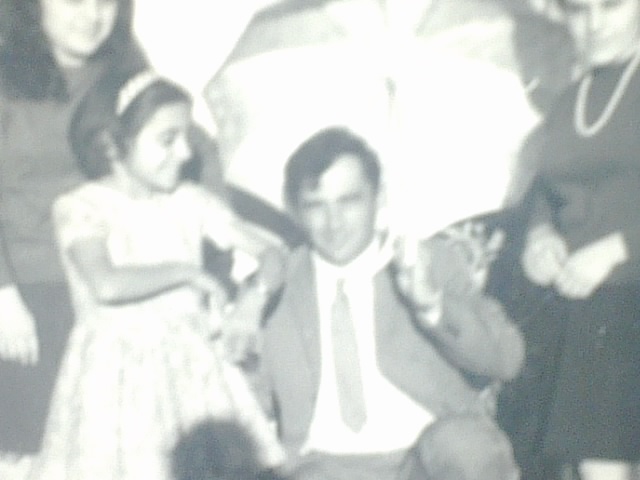 Hereafter Pictures of Life from Heaven Love that's always with us Afterlife Photo
Hereafter Pictures of Life from Heaven
www.leparoledegliangeli.com/en The words of the Angels