The Angelic Cures For Sadness
The Angelic Cures For Sadness and Melancholy
The Angelic Cures For Sadness
Dear Sara, I am searching for my Angel, or better, I found it:
Almost five years ago I lost a son due to a car accident, I can say that I am relatively serene now because I have faith in our Celestial Father and Jesus and Mary, but not all days are the same to me.
Sometime the nostalgia arrives and that's when I am in trouble, that's when I turn to my Angel with more insistence, and he never fails to let me feel his closeness.
Here is a picture of the heart that formed in the froth, on one of those morning when I was feeling very sad, what can I say, in an instant I regained my serenity. It was a perfect heart, I was surprised but not exceptionally surprised because the night before I had spoken to him of my sadness. I was a little late in taking a picture of it because I wanted to send you my testimonial right away, the heart shape opened up a little bit but it is still beautiful.
A hug to you and my Angel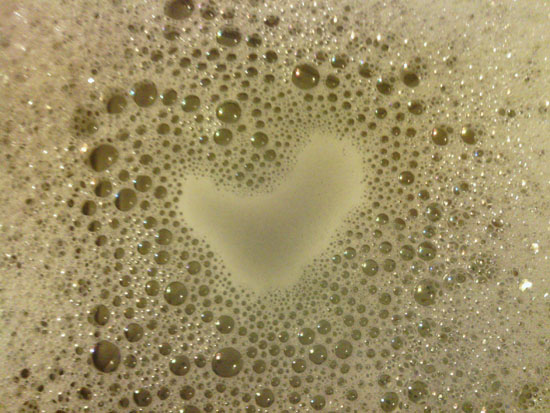 The Angelic Cures For Sadness and Melancholy was the testimonial of Marisa
The Angelic Cures For Sadness and Melancholy
The Angelic Cures For Sadness
www.leparoledegliangeli.com/en The words of the Angels